I AM ERASMUS, WHAT ABOUT YOU?
Did you know? 1 in 13 UV students, at least once within a study cycle, may be an Erasmus + student at one of the partner universities.
Do you want to benefit from the Erasmus + program?!
For more information follow the video below.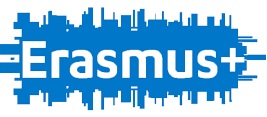 Erasmus + is a European Union (EU) program that supports financially a range of activities in the fields of Education, Training, Youth and Sports for the period 2014-2020. Erasmus + is built on the experience and success of previous EU education programs (Tempus, Erasmus Mundus, Alfa, Edulink, etc.) and supports international exchanges of students, academic and administrative staff, the circulation of best practices among educational institutions and strengthening the links between education and the labor market.
Collaboration with partner countries is supported by:
KA1-"Learning mobility" includes the exchange of students, lecturers and administrative staff from and to Partner Countries. It represents approximately 63% of the total budget.
a) Credit Mobility– In the field of Credit Mobility, Higher Education Institutions from Programme Countries will be able to submit an application to manage a mobility project for higher education students, lecturers and administrative staff of the University.
b)Joint Master Degree – The programme is offered by a consortium of Higher Education Institutions from programme and – optionally – partner countries offering a full international study programme, lasting between one and two years.
KA2– "Cooperation for innovation and good experiences" It includes cooperation for innovation and good experiences, in the form of cooperation among higher education institutions and/or businesses and other stakeholders, capacity building for institutions of non-industrialized countries (former Tempus projects). It represents about 28% of the total budget.
a) Projects for capacity building in higher education aims to support the modernization, accessibility and internationalization of higher education in the Partner Countries. These projects can be: Joint projects: to help Higher Education Institutions from partner countries to develop, modernise and disseminate new curricula, teaching methods or materials, as well as to boost quality assurance and governance of Higher Education Institutions. Structural projects: to develop and reform Higher Education Institutions and systems in partner countries. Ministry of Education, Sport and Youth is a mandatory partner in structural projects.
Jean Monnet's activities supports and promotes the deepening of knowledge on European Integration issues, teaching and research on history, politics, economy, international relations and European Union legislation. Albanian universities may apply for Jean Monnet Modules (short time courses in the field of European Integration, with a minimum of 40 classes for one academic year), for Jean Monnet Positions of Lecturers (it means positions of lecturers specialized in the field of European Integration studies, with a minimum of 90 classes for one academic year) or for Jean Monnet Projects (promotion activities for issues of European Integration, training programme, etc.)
Internal Regulation for the implementation of Erasmus + ICM 
UV Erasmus+ incoming students guide
Courses offered in foreign languages